Armstrong Whitworth Argosy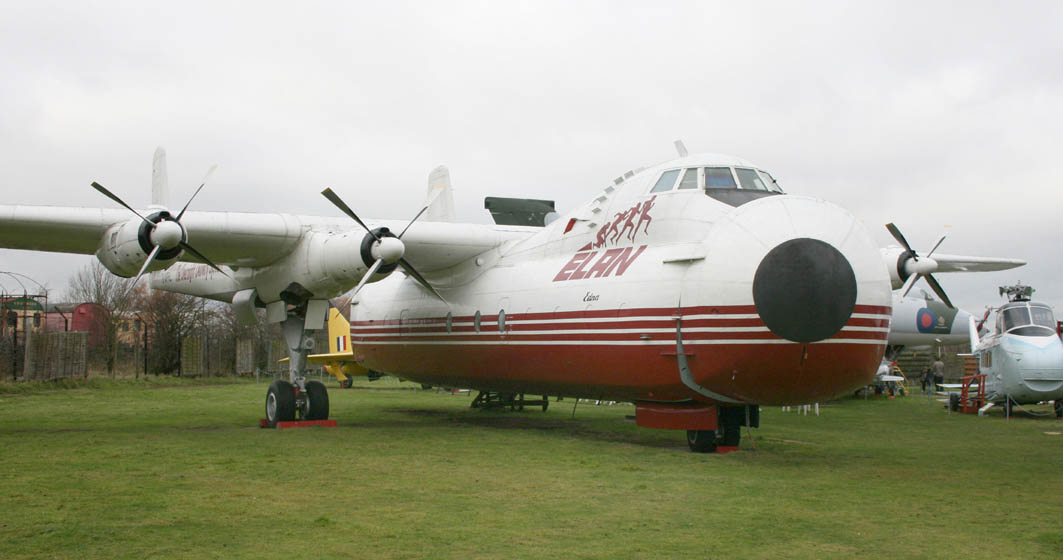 Former ABC and Elan Argosy G-APRL is preserved at the Midland Air Museum in Coventry, UK
The AW650 Argosy was a private venture from Hawker Siddeley's Armstrong Whitworth division aimed at the airline cargo market and first flew on January 8, 1959, powered by four Rolls-Royce Dart 532 turboprops.
Seven of the first ten series 100s built went to the US for Logair military contracts while British European Airways took the other three. The bulk of production, 56, went to the Royal Air Force as a short range freighter, with whom it earned the nickname Whistling Wheelbarrow.
The series 200 was built for BEA and featured uprated engines for heavier take-off weights. BEA bought five 220s but only operated them for a few years before they were sold, two soldiering on with Safe-Air in New Zealand until the 1990s and others serving with Air Bridge Carriers in the UK.
The RAF retired its AW660s early as an economy measure in 1975 but their high operating costs meant few found new owners and most were scrapped at Kemble.
There are none still flying but several are preserved in the UK, New Zealand and the US.